About J-Clean - Hertfordshire and Bedfordshire's Premier Carpet Cleaners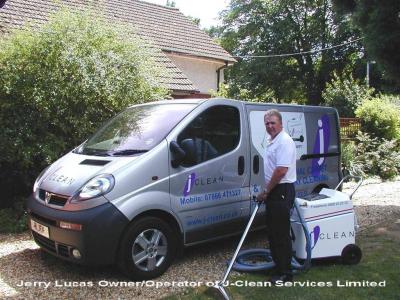 J-Clean was started by Jerry Lucas in 1984 after several years gaining experience by working for other carpet cleaning companies. His aim was to provide the best carpet cleaning service in the Hertfordshire and Bedfordshire area. Richard joined his brother in J-Clean in 1991 as word spread and Jerry's workload increased and together they have gone on to give J-Clean a reputation for being professional, friendly, punctual and carrying out carpet and upholstery cleaning to the highest possible standard. We are proud to say that the majority of J-Clean's customers come by recommendation from clients who have been delighted with the excellent service that they have received. Please take a look at our Testimonials page to see the positive feedback we receive. A large amount of customers come back year after year as they know they will always get the best standard of carpet and upholstery cleaning that money can buy.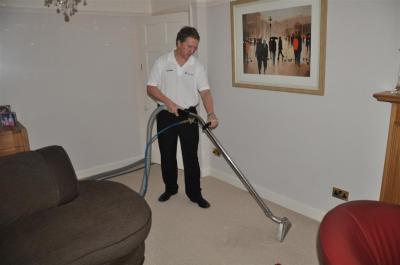 Over the years J-Clean have provided their top quality service to a wide ranging clientele including local celebrities, pop stars, TV presenters, professional sportsman, weathermen and newsreaders. Both Jerry and Richard are full members of the N.C.C.A. ( National Carpet Cleaners Association). Membership ensures that the exact guidelines set out by the association are adhered to, which means that both are fully trained to NCCA standards and all work is fully insured. On-going training through the NCCA helps to keep them up to date on all the latest carpets, upholstery cleaning methods available.
Jerry's knowledge and experience of the cleaning industry is so well respected that he has previously been involved in providing training and advice to a national network of specialised cleaners employed by Europe's largest carpet and furniture repair and stain removal network. Our office is manned by Jill (Jerry's wife). She has been working for J-Clean for 27 years and is always available during office hours to give clients assistance on all aspects of their cleaning needs. If you would like to make a booking or arrange a quotation or even if you just need some advice, Jill will be happy to help you. You can email Jill on the contact form or call her on 01462 420639.